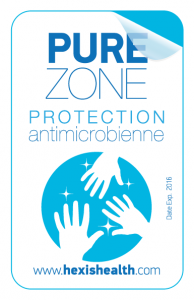 The PURE ZONE label
On order to clearly identify areas protected by an anti-microbial film HEXIS has created the PURE ZONE label.
The label can be fixed under the film in the access area or entrance to a protected site (doors, reception counters, desks etc.).
PURE ZONE will reassure your clients and clearly show that they enter a protected zone.