PUREZONE® anti-microbial solutions for protection and decoration

Anti-microbial films are multi-substrate and can be applied directly on the surface or used in layers for graphics. Attached with a pressure-sensitive acrylic adhesive, adhesion is immediate and becomes permanent after 24 hours, and the effect lasts for up to five years.

The PUREZONE® anti-microbial film is perfectly adaptable, offers fast application and is completely waterproof.
Suitable for any cleaning routine, it is resistant to the majority of chemical agents, alcohol, diluted acids, oils etc.

FINISHES
The 4 PUREZONE® film finishes

PURZON060B
PURZON060M
PCAPMGB
PCWOOD
Gloss finish
Matt finish
Textured leather finish
Textured wood finish
DISCOVER
DISCOVER
DISCOVER
DISCOVER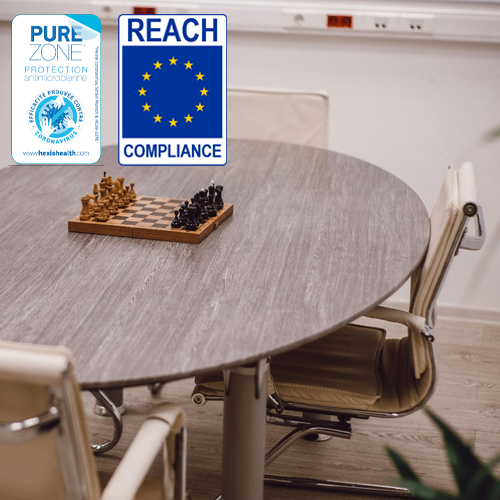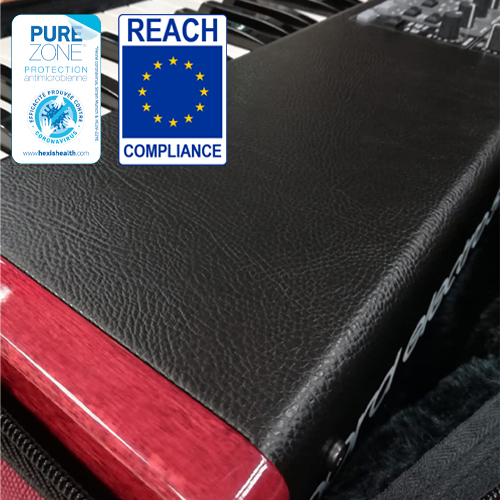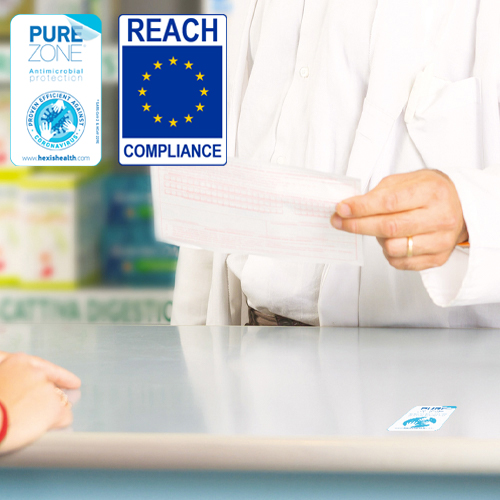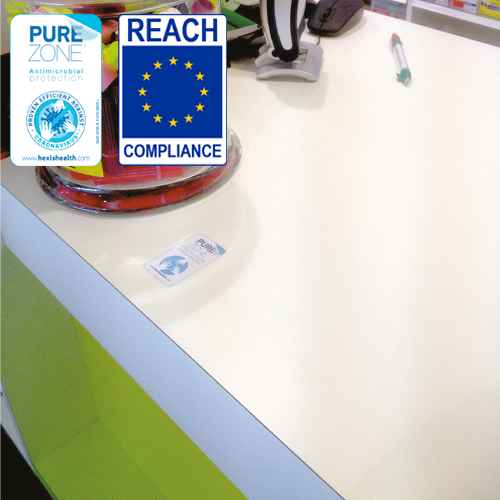 HEXIS distributes its own products in seven countries and in more than 50 countries via a network of distributors.

HEXIS S.A, French manufacturer of self-adhesive films since 1989
HEXIS HEADQUARTERS
HEXIS SIÈGE SOCIAL
Z.I. Horizons Sud
CS 970003
34118 FRONTIGNAN CEDEX

T. +33 (0) 467 186680
F. 33(0) 467 483879
CONTACT US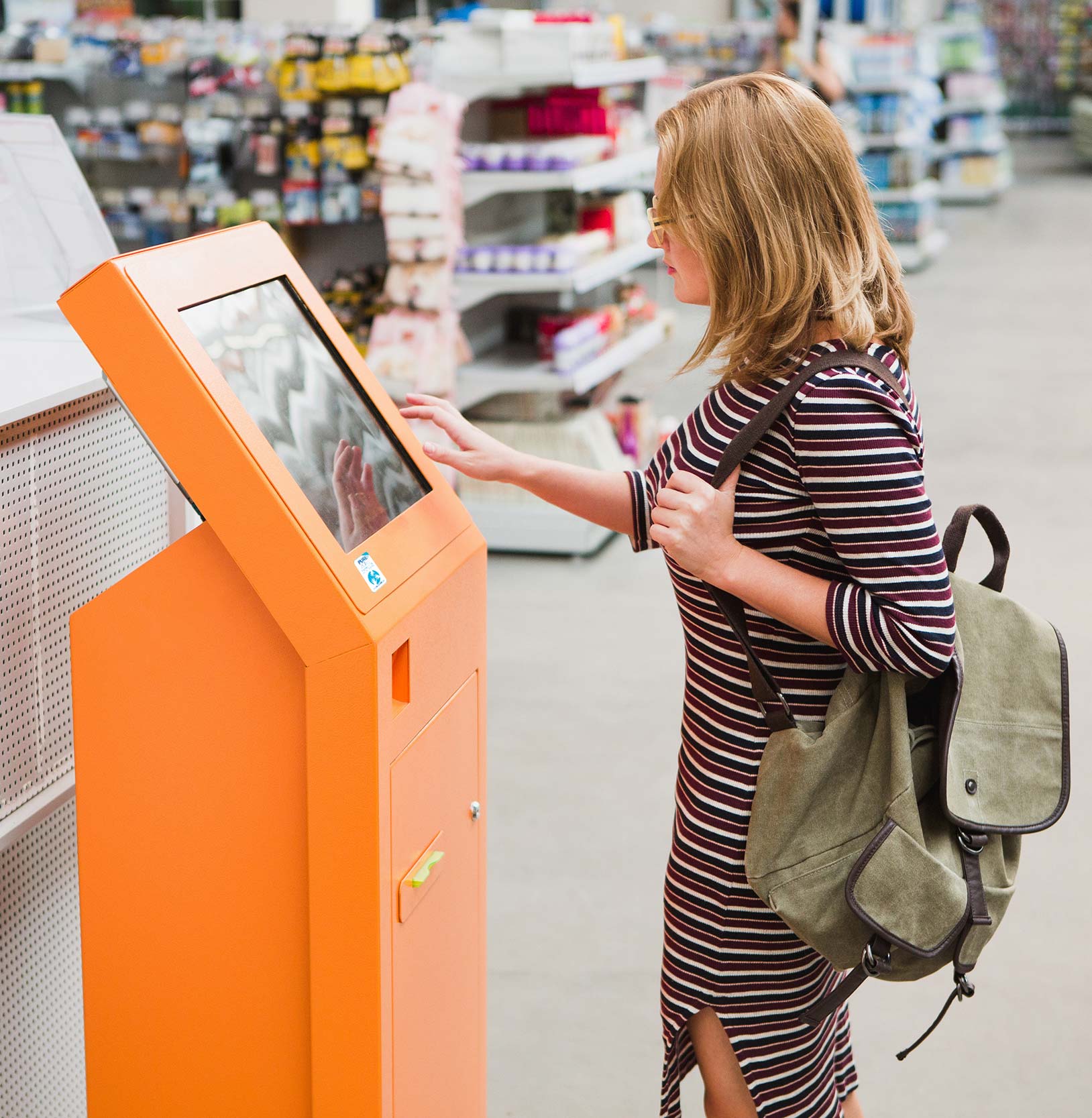 HEXIS
PRZ150 cover

Following demand from hospital managers, HEXIS has developed a shield product aimed at better protecting patients and staff during medical procedures. PRZ150 is a flexible, transparent cover (dimensions: 1500 x 1500 mm).

As a result, it offers a great deal of flexibility, optimum transparency and effective protection against nosocomial infections. During a procedure, it provides a necessary means of defence, isolating the medical professional from the patient whilst allowing precise movements thanks to its transparency.

DISCOVER